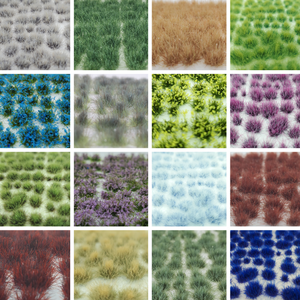 FREE SHIPPING ON ALL U.S. ORDERS!
Buy 2 Tuft Boxes and get 15% off with code: OFF15
Buy 3 Tuft Boxes and get 20% off with code: OFF20
Buy 4+ Tuft Boxes and get 25% off with code: OFF25
*Enter this promo code during checkout on the payment information step.
Welcome to MiniGrounds!
We are a small family run business and veteran tabletop enthusiasts! Our favorite part of the hobby is making scenery, diorama's and terrain and our goal is to offer our products to other wargamers. We are currently working hard to produce tabletop scenery, basing kit/bits and grass tufts in a variety of colors and styles to match the endless styles of the Historical, Fantasy and Sci-Fi miniature armies out there! While our stock may be limited at the moment we can assure this will change very shortly.
Subscribe to our newsletter to receive updates on new styles a products.
Thank you for visiting!
-Max
Subscribe to our newsletter
While our collection is still limited, we are working hard every day to make it grow. Subscibe to our newsletter below to get updates on new styles and products. Zero spam.